Downloads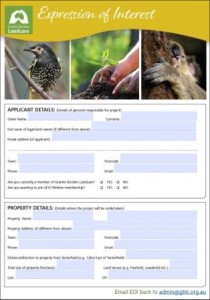 Expression of Interest Form (fillable)
24th February 2022
Do you have an idea for a project or activity that might benefit the community or the environment? If you have, then download and complete our Expression Of Interest form and return it to our office either in person, by mail or by email.Granite Borders Landcare Committee as a not-for-profit co...
read more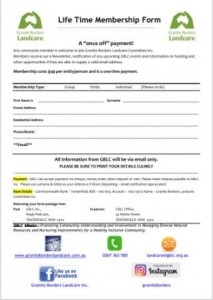 Membership Application Form
30th November 2021
Any community member is welcome to join Granite Borders Landcare Committee Inc. and now Membership costs just $10 per person or family/entity. This is a "once only" payment and entitles you to a "lifetime" of membership with your local Landcare network. Member be...
read more