Our Committee
Our management committee consists of volunteers who represent many of the diverse Landcare groups and interests of our region. The following office bearers were nominated on the eve of Wednesday 22nd June at our Annual General Meeting.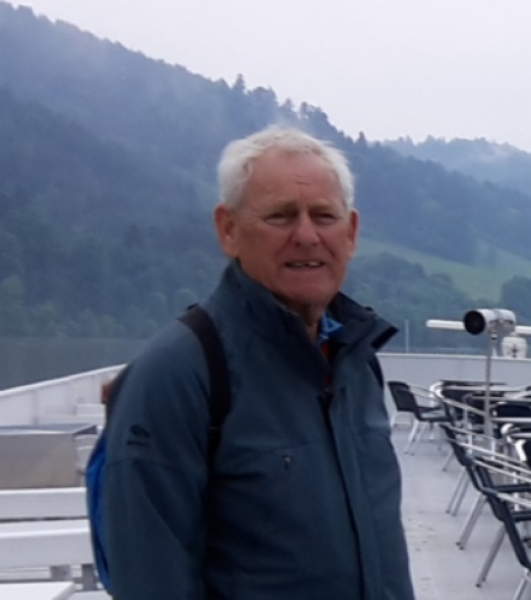 Clive Smith
Chairperson - Granite Borders Landcare Committee Inc.
Clive has an interest in grazing management, landscape improvement, soil health, human health and wild dog control.
Qualifications/ education: Qualification / education-Dip. Production Engineering.
Employment history: Currently self-employed for the last 25 years, grazier, superfine wool merinos. Have been employed by CBC Bank, Westpac, NZI Securities, Custom Credit as Database Analyst and Senior Systems Analyst.
Other relevant skills: Secretary & committee member of Trap Rock Wool group, Chair of Southern Downs Wild Dog Advisory Group, Treasurer of EMS association, President Drumsleed Wild Dog Control Group, Warden Drumsleed Fire Brigade, member Southern Downs Pest Advisory Committee.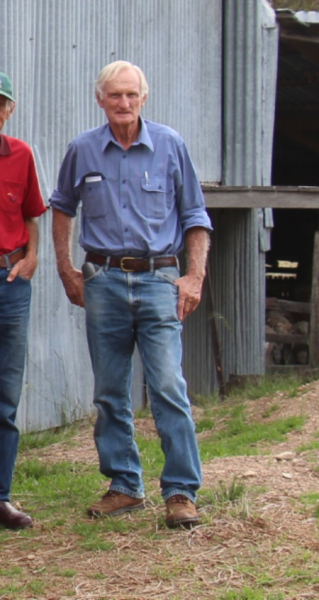 Rod Dowe
Vice Chairperson - Granite Borders Landcare Committee Inc.
Rod has many interests, including: harvesting sunlight energy in a regenerative agriculture, soils, compost, biodiversity, fencing, water harvesting and systems, fish, shade and shelter, birds, wildlife, keyline agriculture, improved pastures, grazing management, low stress animal handling, genetics, nutrition and marketing.
Qualifications/ education: Diploma of Agriculture (Honours), Hawkesbury Agricultural College. Sheep and Wool, East Sydney Technical, National Service NCO Course, Six month study Tour (Agriculture) England, Scotland, USA, and Canada as recipient of Star Junior Farmer of NSW. Advanced Holistic management with Allan Savory Orange NSW, Zimbabwe Africa, and Albuquerque USA.
Employment history: Casual Weekend work with P.A.Yeomans Keyline Development of his Nth Richmond properties whilst at Hawkesbury. Self Employed- 60 years on farm producing wool, lambs and beef. Concurrently off farm 10 years wool classing and shearing contracting, 12 years harvesting contracting, 13 years as a voluntary producer rep. with MLA Research and Development Committee, incl. vice chair of Biodiversity Committee.
Other relevant skills: Captain & Vice Captain, Homestead Fire Brigade 52 years. Tenterfield Landcare founding member convened 1st meeting in 1989. Past President of the local branch of the Cattleman's Union.
Margaret Smith
Secretary - Granite Borders Landcare Committee Inc
Margaret is interested in grazing practices to improve sheep, wool and pastures; as well as both animal and human health.
Qualifications/ education: Wool Classing Certificate.
Employment history: Self-employed for 25 years as a grazier with superfine merinos. Employed on a casual basis as wool-classer to local graziers for the last 19 years. Previously employed by her father-in-law's medical surgery as part-time receptionist, after 10 years working with CBC Bank as Communications Senior Programmer/Analyst.
Other relevant skills: Secretary/ Treasurer of the Drumsleed RFB and Deputy Warden. Committee member on Sheep and Wool Committee and Catering Committee of Stanthorpe Agricultural Society. Secretary of the Drumsleed Wild Dog Control Group.
Joanne Crotty
Treasurer - Granite Borders Landcare Committee Inc.
Jo is a local rural property owner interested in helping to deliver useful projects to the local community and providing a platform for education for the community to build their own expertise and capacity to live and work within their landscape.
Qualifications/ education: Registered BAS Agent, Certified Accountant Technician.
Employment history: Self Employed Bookkeeper Over 25 years' experience in business management and accounting.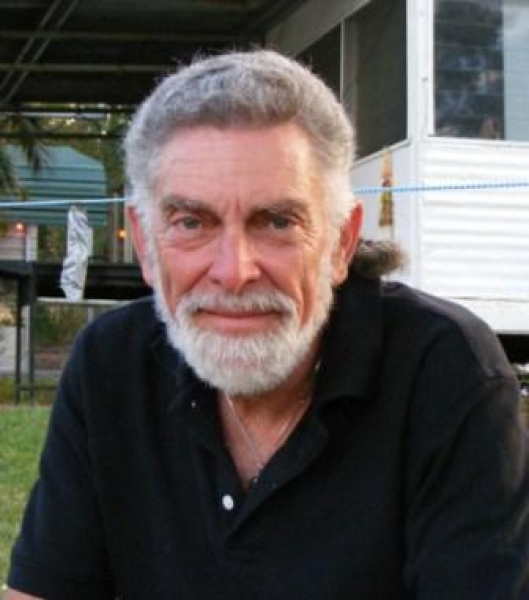 Richard Hicks
Public Officer - Granite Borders Landcare Committee Inc
Richard is interested in preservation of the natural bush, native flora and fauna of Australia, protecting its natural resources, as well as farming land in harmonious coexistence. Issues that concern him include the impact of climate change and population growth on the sustainability of these community assets.
Qualifications/ education: Broadcast Technical Officer; Certificate in Electronics & Communications; Business Management Studies; Innumerable Computer Courses; Certificate IV in Assessment and Workplace Training; OH&S Construction White Card.
Employment history: 23yrs with ABC (Brisbane) in all technical & operational aspects of radio and television broadcasting; 13yrs with Queensland Health & DPI Forestry in IT Support, Training, Web Development, and Project Work; Private sector work in Technical Writing and Power Protection Systems.
Other relevant skills: Off-grid, sustainable, low-impact living; Mechanical and Electronic design; Computer Aided Drafting.
Geoff Robertson
Executive Committee Member - Granite Borders Landcare Committee Inc
Geoff has a keen interest in the local ecology, beef cattle production, as well as ecological solutions such as dung beetles. He is dedicated to bird watching & recording.
Qualifications/ education: Year 10 Certificate, Brisbane State High .
Employment history: Systems analyst, QLD Dept. of Lands Deputy Registrar of Titles, self employed grazier.
Other relevant skills: Networking, grass, scrub, trees & dung beetle identification, pasture trial work.
Janet White
Executive Committee Member - Granite Borders Landcare Committee Inc.
Since 2019, Janet has owned a 300-acre property on Gunyah Road, applying to the Biodiversity Conservation Trust for conservation status. Janet came to Australia on a round-the-world-ticket in 1990, working and living in Perth, Brisbane, Nevada (2 ½ years) before settling in Tenterfield in 2010. She has a strong interest in art, including printmaking (Brisbane Institute of Art) and ceramics (Glen Innes TAFE).
Qualifications/ education: BSc. Geology, St. Andrews (UK); Masters Science Geology, Queen Mary College, University of London; Masters in Environmental Management, Griffith University (2001).
Employment history: Geologist in the UK and briefly in Australia; environmental consultancy in Perth. Volunteer bushland regeneration, seed collection, cleaning and planting for Greening Australia, Conservation Volunteers Australia and Brisbane City Council. Designed environmentally-themed signs for Brisbane City Council and various non-profit environmental groups; designed and built a mosaic seat for public art project on Kedron Brook, Brisbane. Has also been secretary to the Brisbane Rainforest Action Information Network (BRAIN), Stanthorpe Pottery club (SPC), Tenterfield Naturalists Inc, as well as for the Society for Growing Australian Plants Brisbane and Queensland Naturalists Club, President of the Queensland Frog Society (QFS); and newsletter editor for BRAIN, QFS and SPC.
Other relevant skills: plant and bird identification skills; co-organised 10 day Queensland Naturalist Club camp/visit to this region; acted as guide on Birdlife campouts to Tenterfield 2017 & 2022 and Lightning Ridge 2017. Volunteer for NSW NPWS Quoll monitoring and Hastings River Mouse surveys 2012. Volunteer at Bush Heritage property Naree on the Birdlife survey 2019 & upcoming 2022. Volunteer at Australian Wildlife Conservancy's Bowra reserve, 2021. Researched and developed content for the Tenterfield and Mingoola bird brochures.
Graham Lightbody
Executive Committee Member - Granite Borders Landcare Committee Inc.
Graham is the Senior Deputy Captain with the Drake Rural Fire Brigade Service, and has travelled and worked throughout Australia, particularly in Central Australia, where his continued links remain strong and draw him back for short stints coordinating Indigenous Ranger Programs. Graham manages his own 320ha property, in accordance with a Voluntary Conservation Agreement under the Biodiversity Conservation Trust.
Qualifications/ education: B Sc (Forestry), Australian National University, 1976. Ornithology, Canberra College of Advanced Education, 1985. Soil Conservation, Darling Downs Institute of Adv Education, Toowoomba 1984. Pitjantjatjara language classes; UKTNP, 1988. Social Impact Assessment, Griffith University, Brisbane, 2006. Workplace Training and Assessment, (Certificate IV), Rockhampton, 2005.
Employment history: Graham worked in adventure tourism, including as a seasonal ranger (cave guide) at Yarrangobilly Caves in Kosiosko National Park; and as a 4WD Tour Guide interpreting natural history along tourist trails in NSW, Vic, SA, NT and WA. His work in Central Australia began in 1986 as a Ranger in Uluru, Kata Tjuta National Park, soon after its handback to its traditional owners. He later worked as a Land Management Officer for the Central Land Council (1990s), making wonderful friendships and participating in a wide range of land management matters, including Indigenous employment projects, threatened species recovery teams, management of weeds and feral animal species, fire management, joint land management with National Parks and cross-cultural research and wildlife surveys. These experiences led to quite meaningful work in the 2000s building the capacity of Aboriginal Elders for land and water management in Rockhampton in Central Queensland. During this time, he ,managed a Biodiversity Stewardship program for the Fitzroy Basin Association, incentivising landholders to better protect remnant parcels of endangered Brigalow vegetation. Most recently, he was employed as a Ranger with NSW National Parks in the Tenterfield area.
Other relevant skills: GIS, ArcInfo (2007); Migratory Shorebirds (2008); Wildlife Research Scientific Licence (2012); 4 Wheel Drive and vehicle recovery (2012); WorkSafe Online (2012); Aboriginal Site Awareness (2012); Workplace Health and Safety (2012); Chainsaw skills (2012/ 2016); ChemCert (2012); Snake Handling (2015).
Gary Smith
Executive Committee Member - Granite Borders Landcare Committee Inc.
Gary is interested in beef cattle production, stock horses and weed management. He has a special interest in the native animals and birds of the Boonoo Boonoo and Gilgurry areas.
Qualifications/ education: Year 11, Tenterfield Highschool; Plant Mechanics, Newcastle Technical College.
Employment history: Department of Main Roads, Roads and Traffic Authority, Tenterfield Shire Council mechanic / Fleet Manager
Other relevant skills: Senior Deputy Captain Homestead Fire Brigade, Lions Club Tenterfield, Leeches Gully Progress Association.